2021
After 400 years from its construction, the masterpiece of Renaissance architecture, built to a design by Antonio Sangallo the Younger, has since 1967 become the main structure of the exhibition-congress center of Florence and central Italy, located in a strategic position in the historic center of the city.
The location, with its large free surfaces spread over three floors that alternate perfectly restored historic environments with modern pavilions, boasts a total of over 80,000 square meters (55,000 of which are covered). It is a multifunctional space of great versatility, ease of access and circulation that allows the contemporaneity of different events.
For some events taking place at the Fortezza da Basso, Parkforfun has launched an agreement with the Imperial Garage, a guarded parking lot in the heart of Florence, 500 meters from the Fortress and near the station, activating an online booking system of the parking place on its platform.
It is a fast and safe method that allows you to get to the event without stressing out when looking for a parking space in the city center.
Among the events held that took advantage of the booking system through the Parkforfun platform, we highlight:
*8th Aicpe National Congress - 16-18 July 2021
Organized by the Italian Association of Aesthetic Plastic Surgery (AICPE), the appointment was aimed at professionals of all disciplines and all doctors interested in implementing the different procedures of Aesthetic Medicine. The objective of the event was to promote an exchange of knowledge for the advancement of plastic surgery.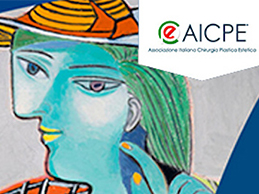 *Florence Trend - 18-20 September 2021
This innovative experimentation laboratory, which is already at its second edition, has become the privileged point of reference among the specialized national and foreign stores to learn about the trends of the new autumn / winter season. A large range of high quality products is presented, with particular attention to tradition, craftsmanship and objects that are the expression of functionality and innovation, in the Home, Decor and Gift sectors.